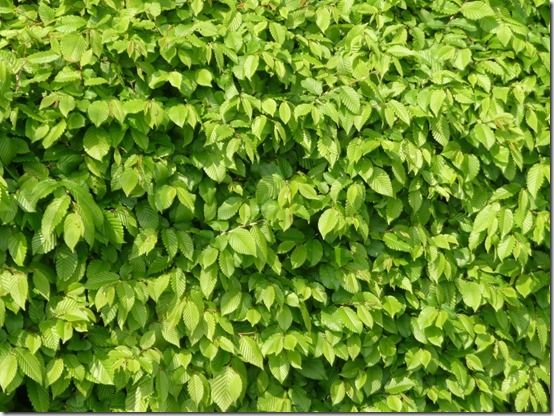 Hornbeam is very similar to Fagus sylvatica, beech in appearance. The bright green leaves turn brown and mostly remains on the twigs in winter.
Bushy and well branched, it likes heavy soil and tolerates damp conditions, whereas beech likes it dry and alkaline.
Plant bare root in winter in a double row. Plants 60cm (2ft) apart, in rows 45cm (18") apart. This means that the individual plants in the staggered rows are really around 45cm (18") apart.